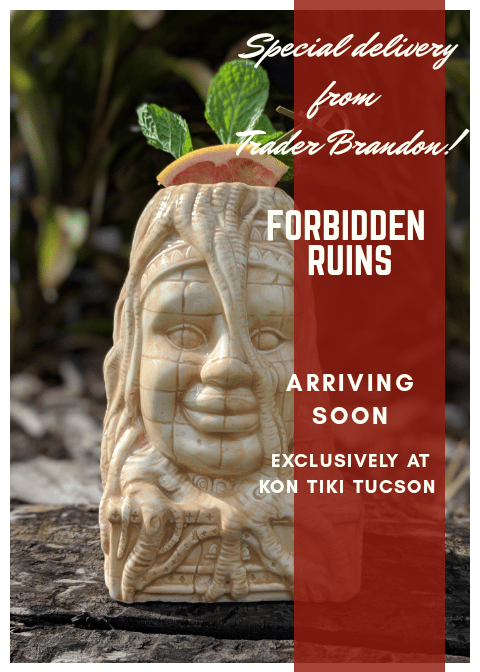 Forbidden Ruins-Brown (Trader Brandon)
Dating back to the 12th or 13th century, located in Angkor Thom, the faces of the Khmer temple in Cambodia have long watched over adventurers and explorers! Now you can bring the adventure home with the "Forbidden Ruins" mug.
It may before an Outpost in the middle of the desert, but shipments are on their way to Kon Tiki for their EXCLUSIVE edition of the Forbidden Ruins.
Measuring 7" tall and holding 14 oz (liquid with ice), this is a perfect addition to your mug collection. And rest assured, it will come exclusively packaged in one of Trader Brandon's signature crates.
Designed by Trader Brandon. Produced by Munktiki Imports.
TRADER BRANDON was the head decorator and writer for both Trader Sam's Enchanted Tiki Bar at the Disneyland Resort, and Trader Sam's Grog Grotto at Walt Disney World.